Brasstache Products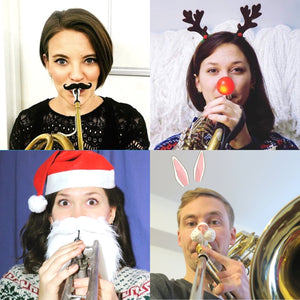 Brasstaches
Classic Mustaches, Light-up Rudolf noses, Santa beards, and more! For Brass and Woodwinds. These clip-on accessories are totally unnecessary, but lots of fun!
Shop Now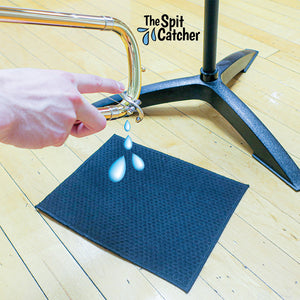 NEW! The Spit Catcher
Spit? Condensation? Whatever it is, it's GROSS! Check out our new ultra-absorbent, leakproof, antimicrobial, self-packing pad to keep your spit contained.
Shop now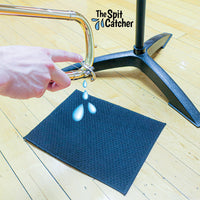 The Spit Catcher - For Brass/Wind Instruments
USE IN ANY MUSIC ROOM SETTING - Keeps the music environment clean and safe, being in a practice area at home, school, practice hall, music venue
ABSORBENT & WATERPROOF LAYERS- The ultra-absorbent top layer of fabric soaks up 10x its weight, while the waterproof layer keeps floors dry and germ-free
ANTIMICROBIAL - The top layer is infused with SILVADUR antimicrobial ions that inhibit bacterial growth and prevent bad odors
ECO-FRIENDLY - The Spit Catcher is machine-washable! Reusable and long lasting. Requires minimal care
SELF-PACKING - The absorbent pad is designed to easily fold into its own pouch for worry-free transport while keeping the inside of your case dry
Shop now